April 20, 2013,
- Still a lot of snow at the Schooner Bay Marina. Winter has not as yet given up its hold. Photos by Steve Lein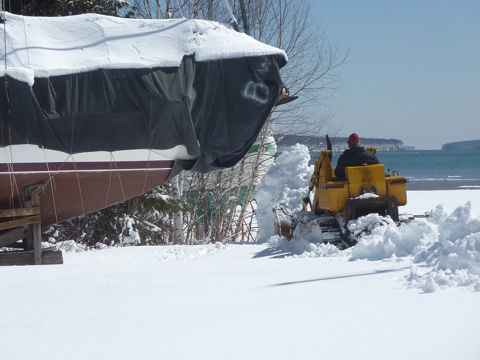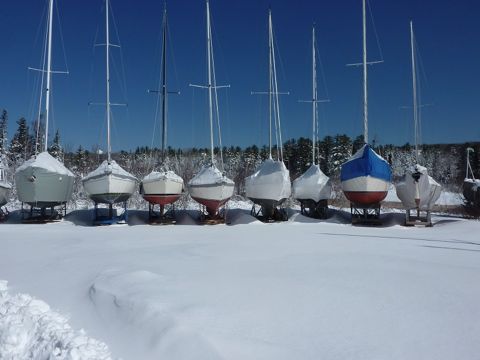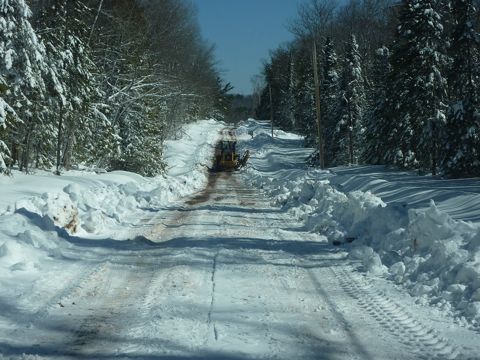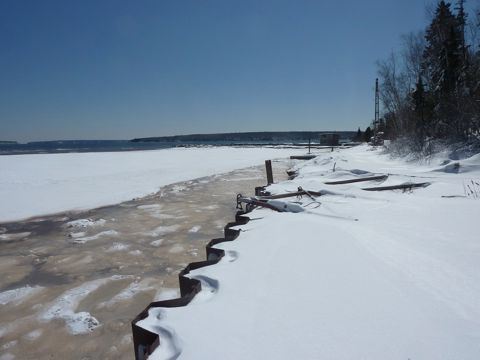 May 3, 2013
After another late season snow fall I found that bringing my large snow shovel was a very good idea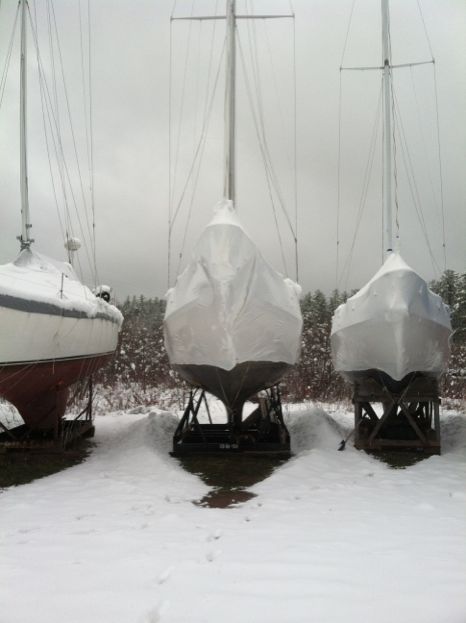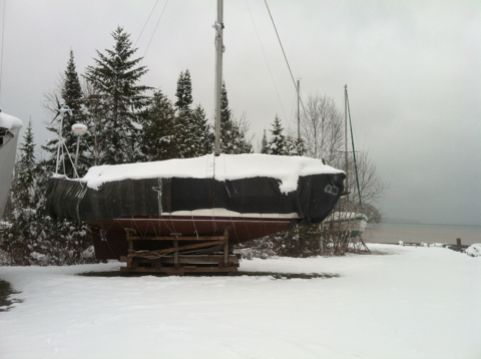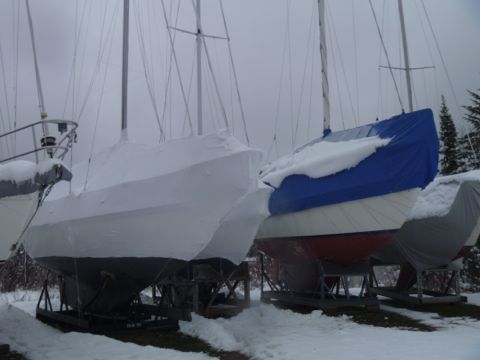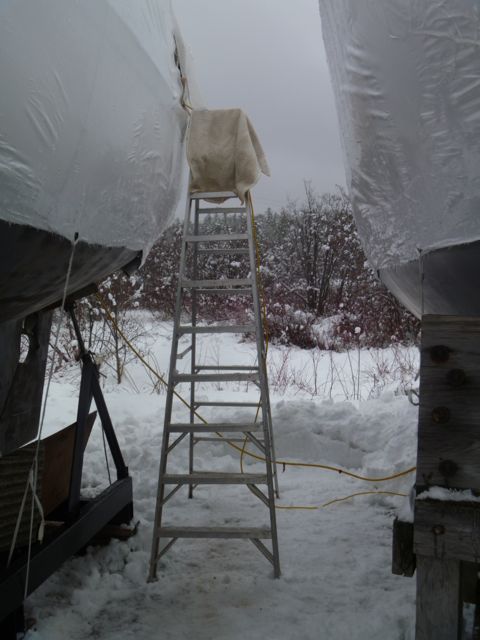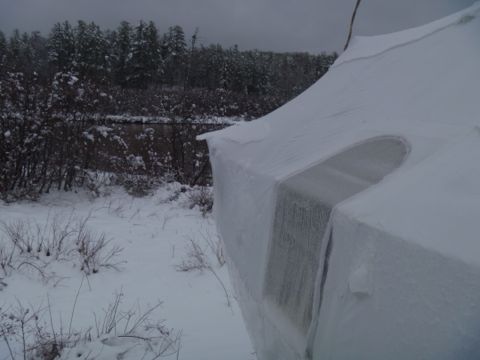 May 5, 2013,
In a few days most of the snow had melted leaving the heavy red mud that Schooner Bay is known for.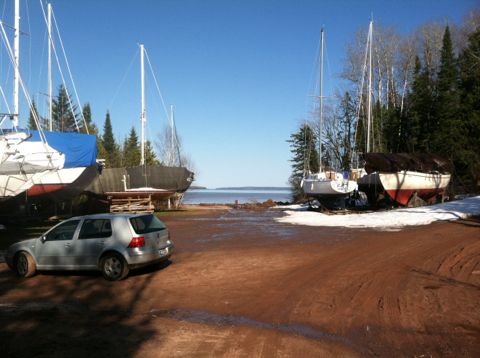 May 23, 2013, In the water finally.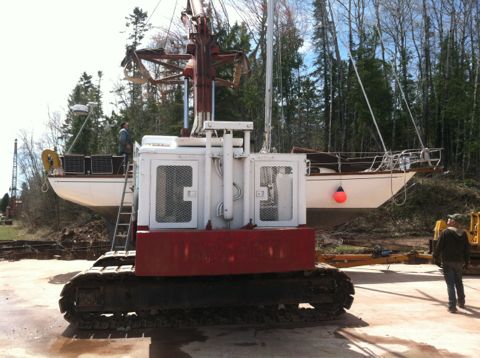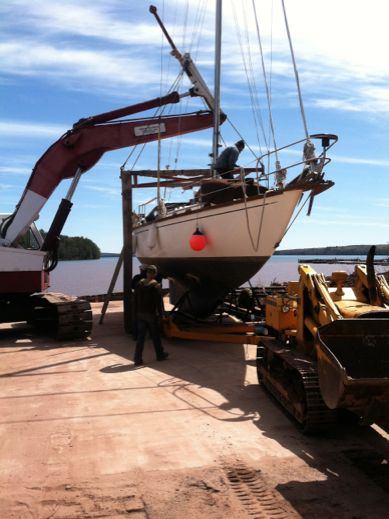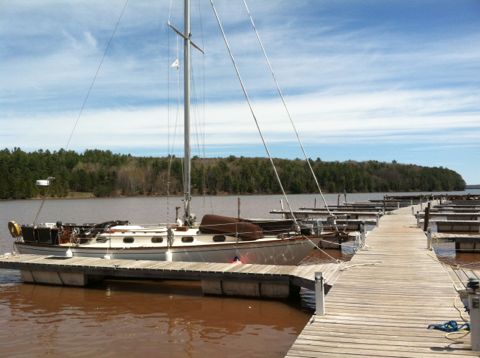 First boat in the water at the Marina. Still early Spring out there!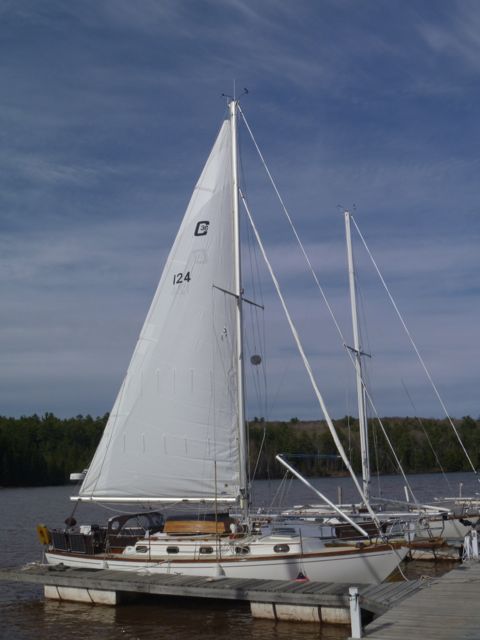 Main and staysail bent on. I had the mainsail reconditioned by
Sail Care
over the winter. I am very satisfied with the results and would recommend them to others.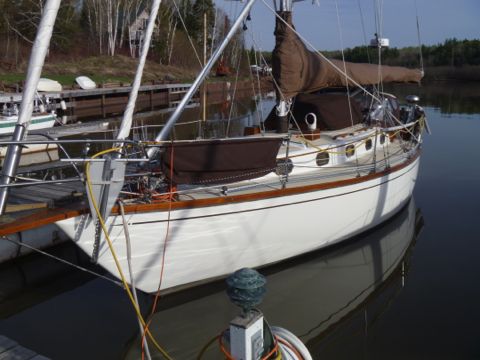 Mariah, buffed, waxed, rigged and ready for another season on Lake Superior.