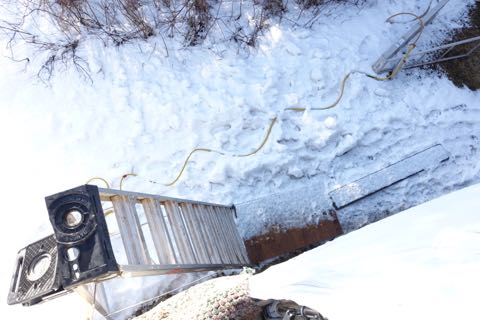 First time to the boat in April and it was snowy!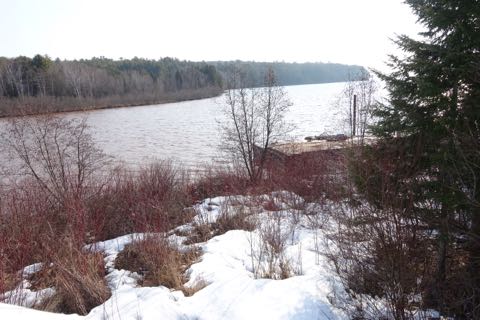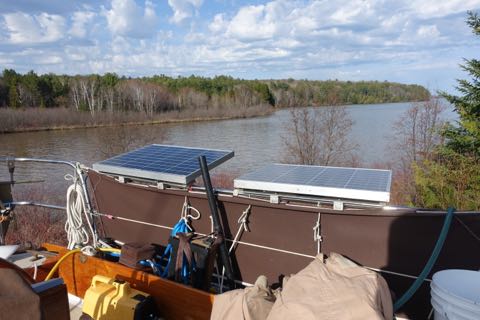 After the Shrink was removed in early May.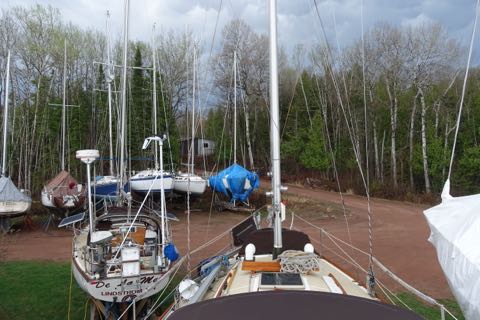 DeLaMer to the left. Brother Paul's boat to the right.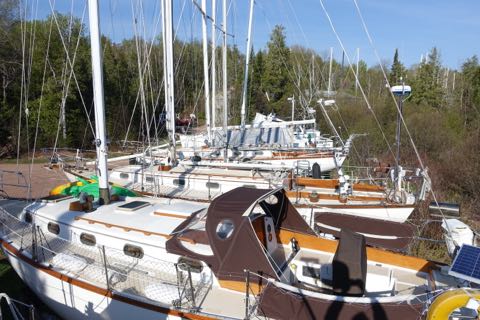 Cape Dory row - 6 in a row.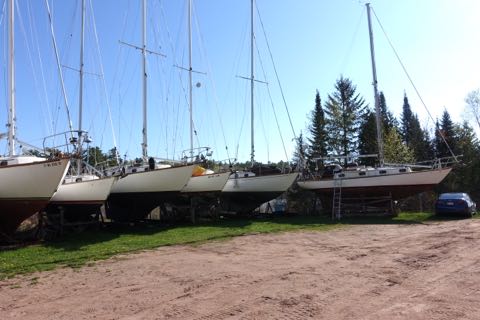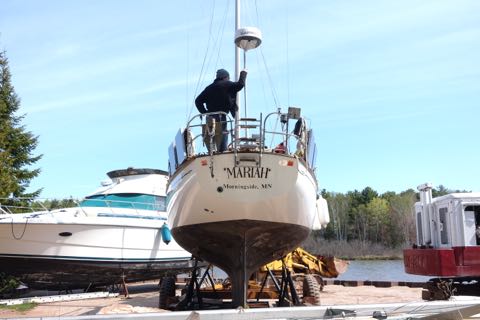 Put in.....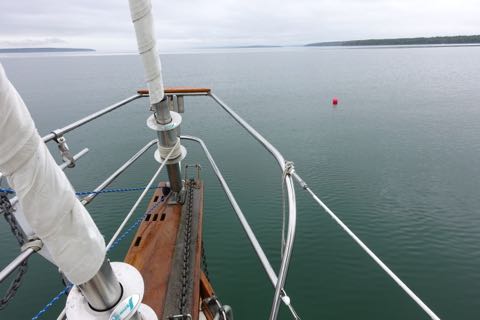 At anchor off Oak with our anchor buoy, "Morton" stand guard over the anchor.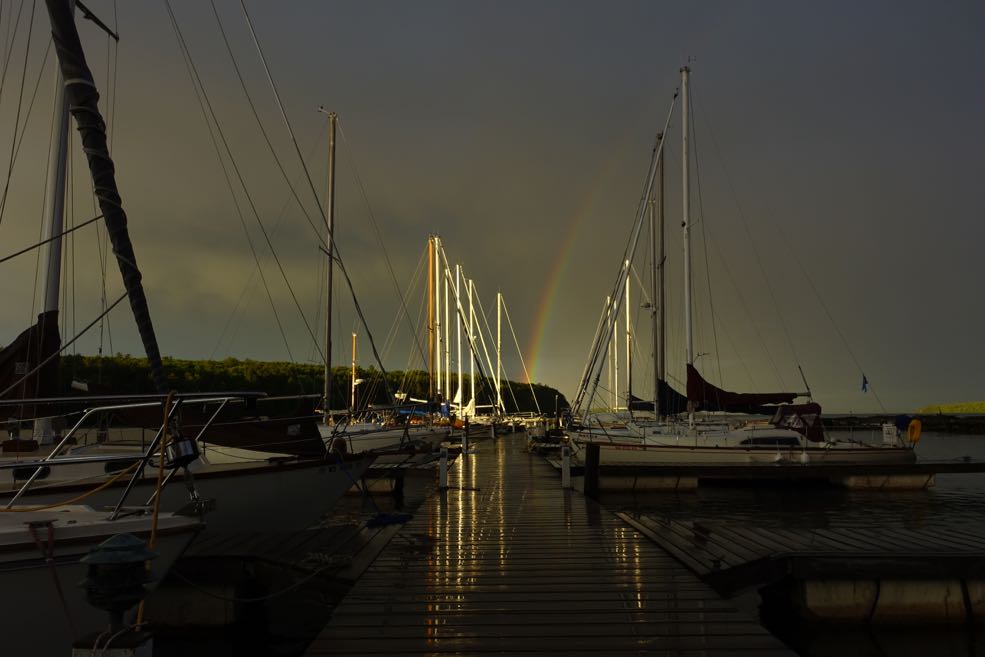 Schooner Bay rainbow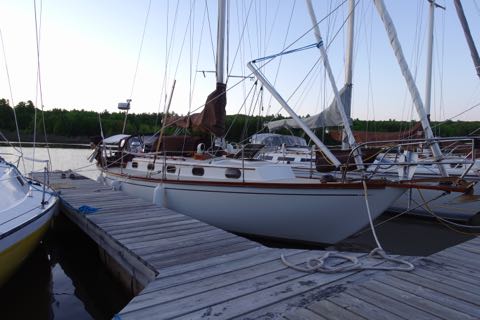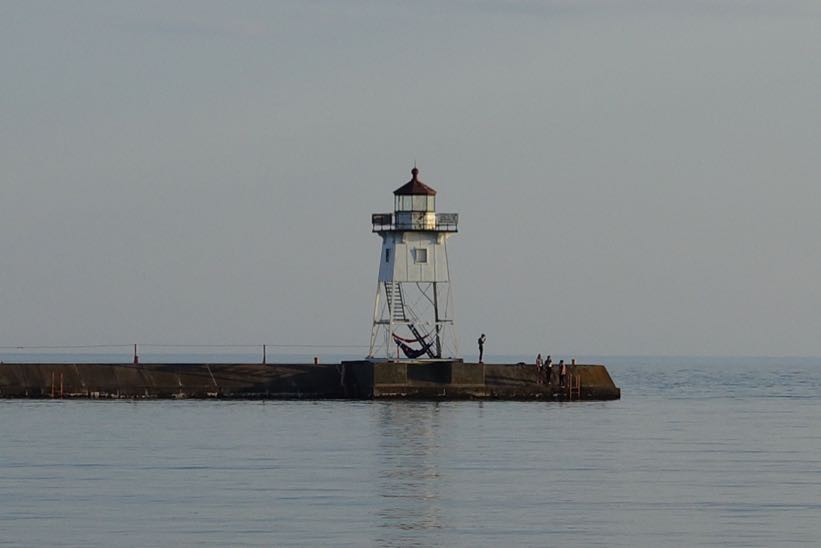 Hammocks hung in the Grand Marais, MN light house.
Mariah at Grand Marais, MN's North House School dock with the Schooner HjØrdis in the offing.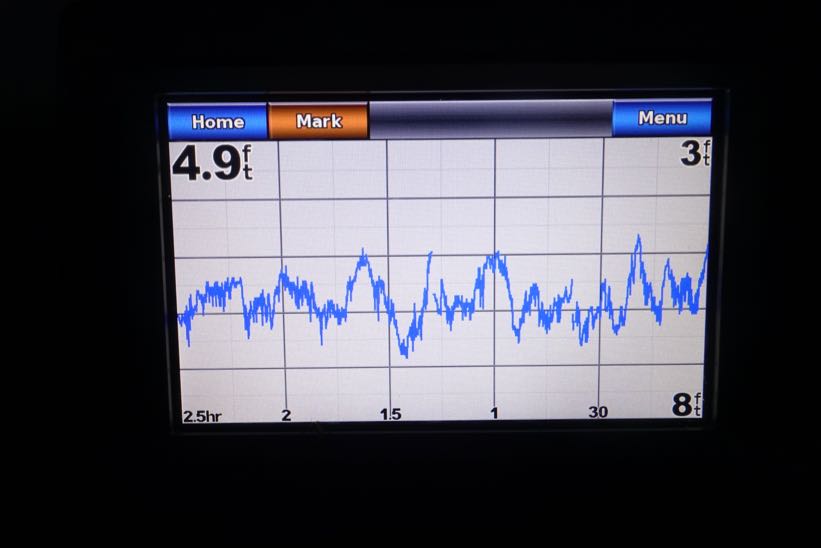 This is the depth gage graph of 2.5 hours of water variations due to the
seiche
from the July 2016 storm that resulted in many inches of rain and the destruction of
Saxon Harbor Marina
. The "4.9 ft." in the top left corner is the current depth. The water went up and down almost 2 feet every 30 or so minutes.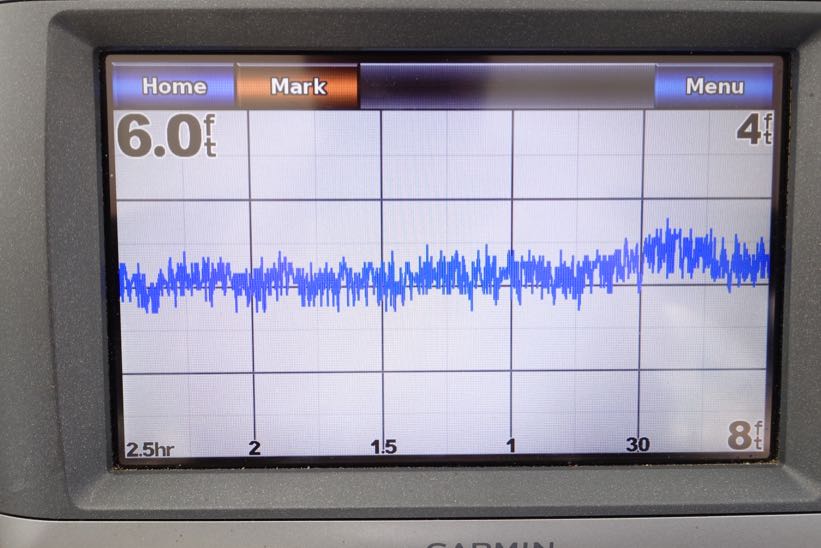 This graph during normal weather showing a tighter up and down seiche of less then 6 inches.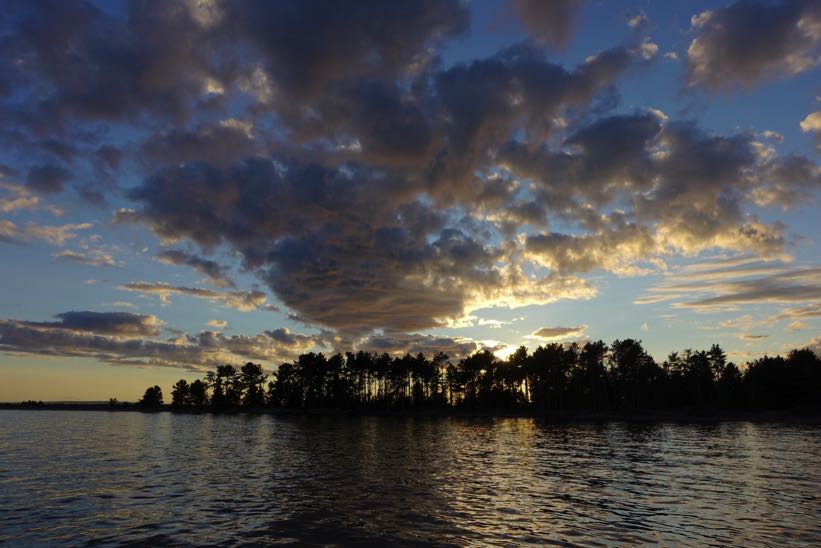 Outer Island sunset.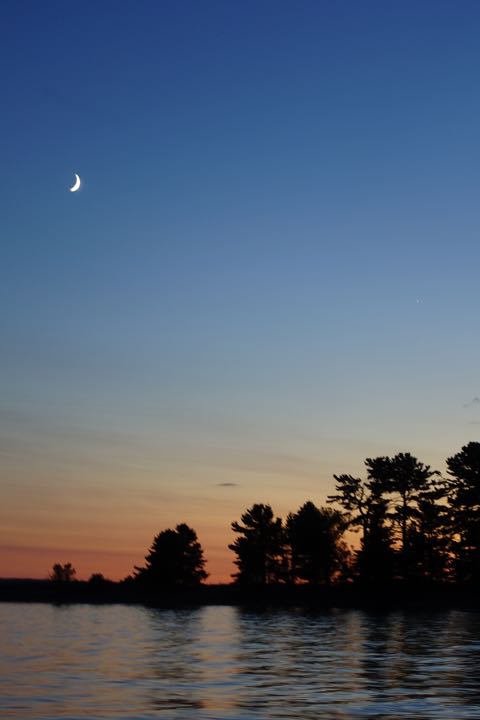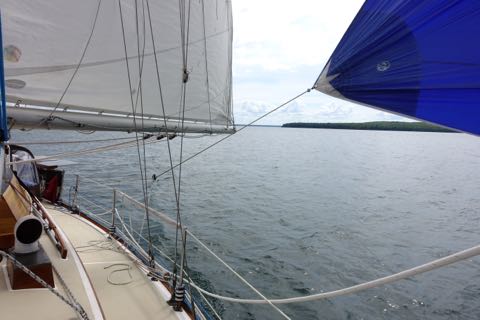 Using a snatch block to trim in the Genniker sail .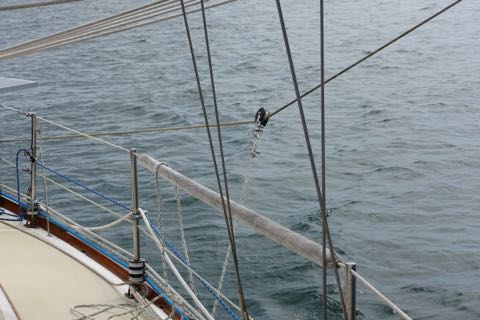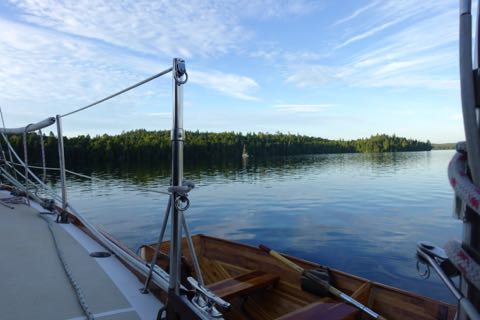 Windigo - Isle Royal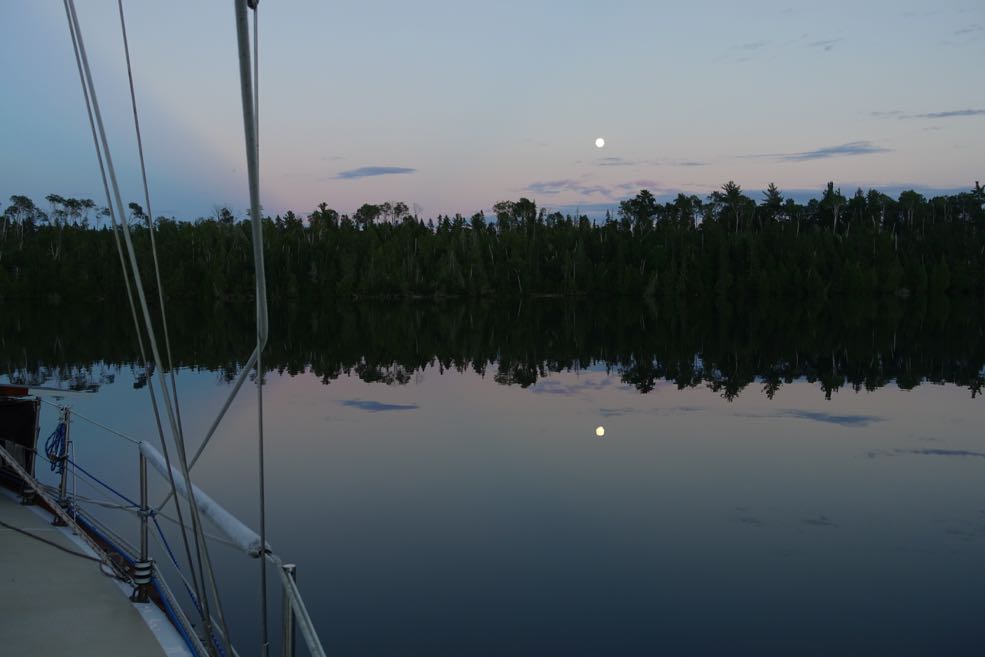 McCargo Cove - Isle Royal
Amygdaloid Island Isle Royal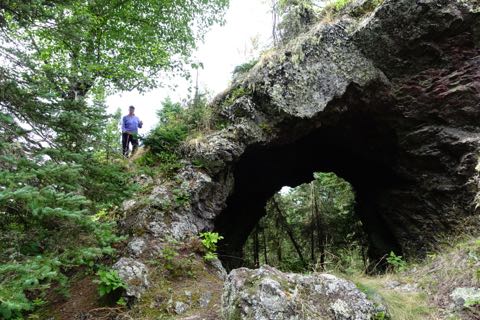 Sea Arch on Amygdaloid Island.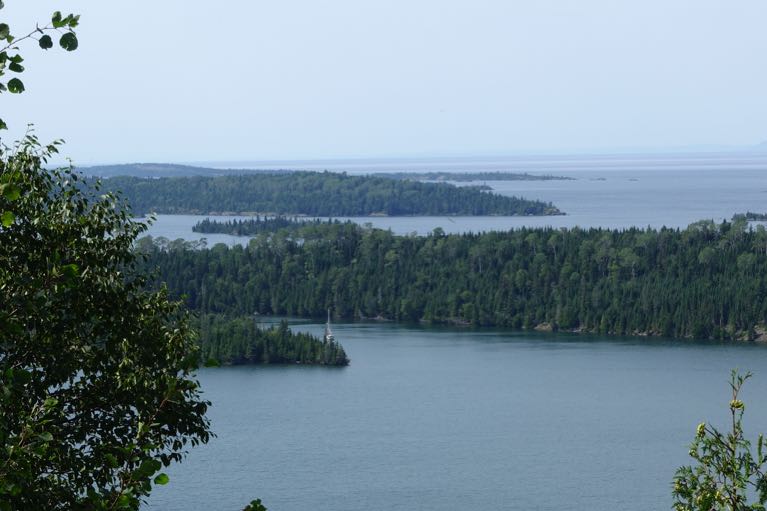 Duncan - Isle Royal From lookout Louise.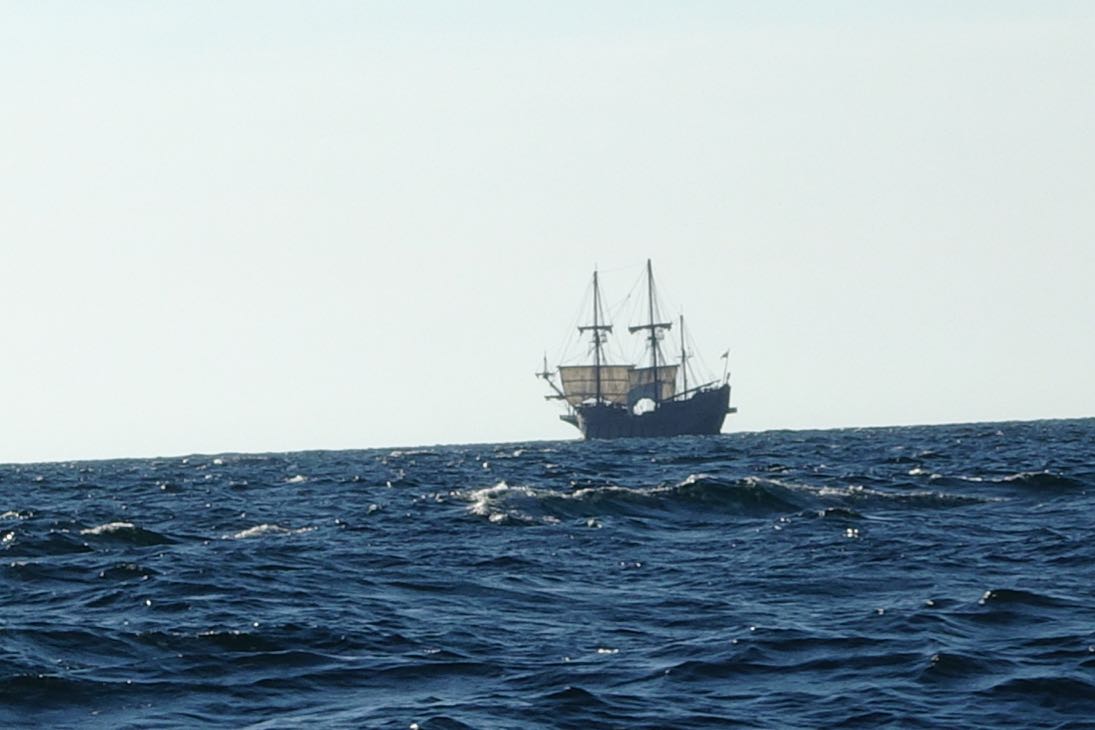 Nobody expects to see a Spanish Galleon... Especially 25 miles off of Outer Island in Lake Superior.
El Galeon Andalucia
heading to the Soo after the Duluth Tall Ships. Our paths crossed while we were returning from Isle Royal.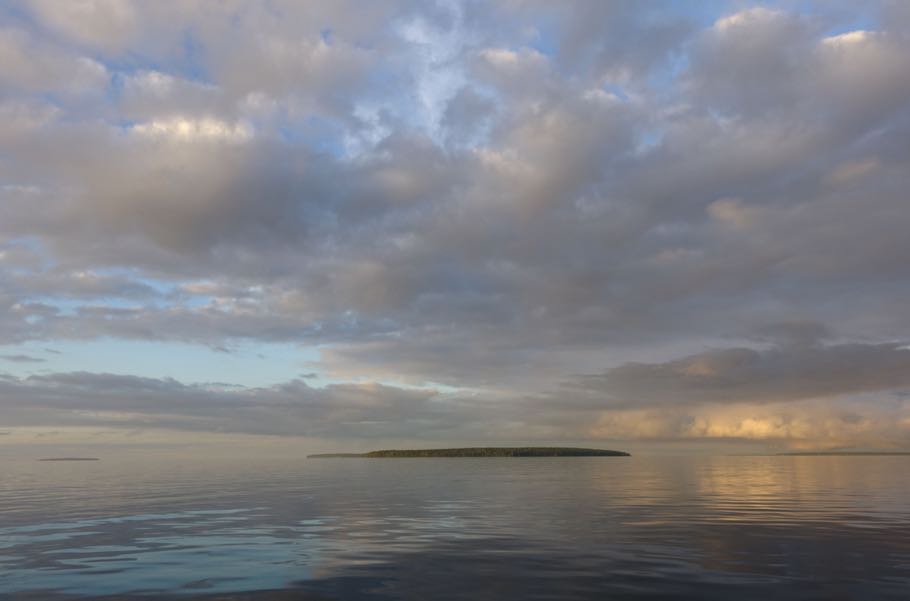 Fall comes to the Apostle Islands.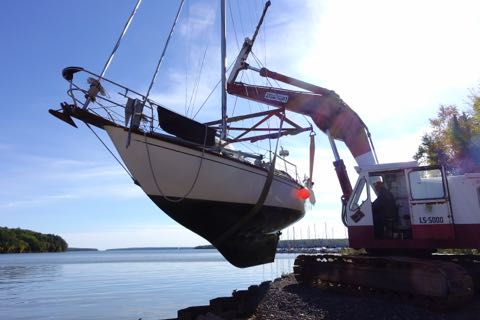 Take out.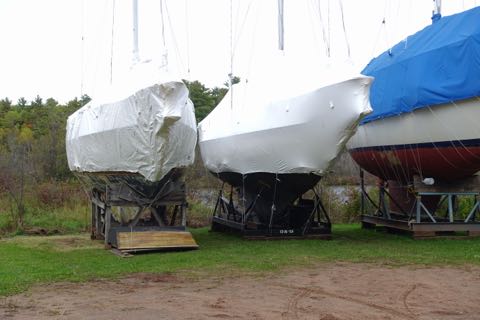 That's all folks for 2016