After a bunch of difficult engine repairs, LaVida and crew are off again for Lake Superior's northern shores and on to the Soo.
Bon Voyage and....

Sail on

John Danicic
CD36 -Mariah #124
Lake Superior - The Apostle Islands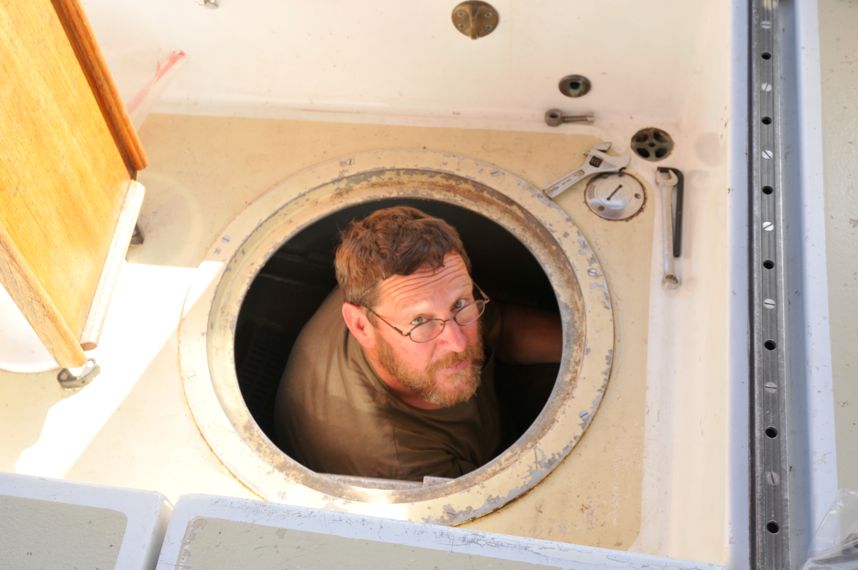 Crewman Monty in a position that lasted about 4 days.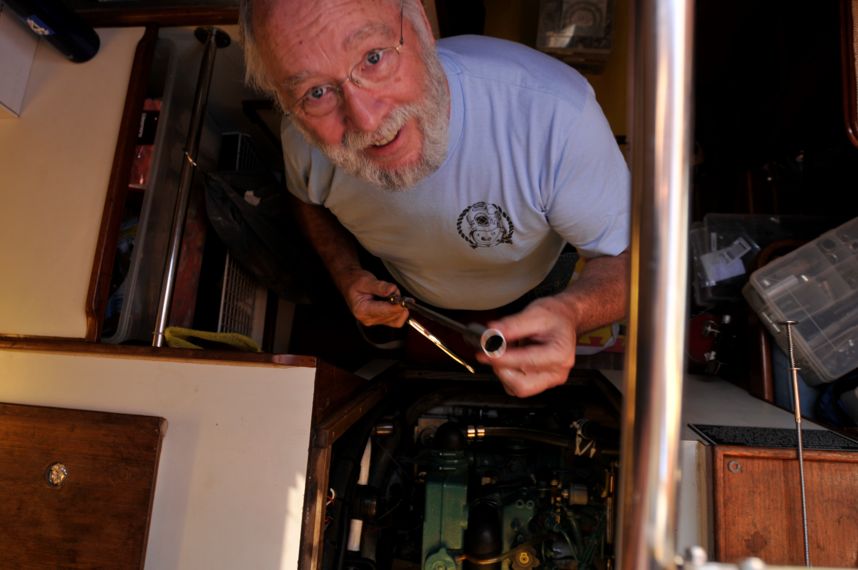 Mike, tools in hand, in a position that lasted about four days.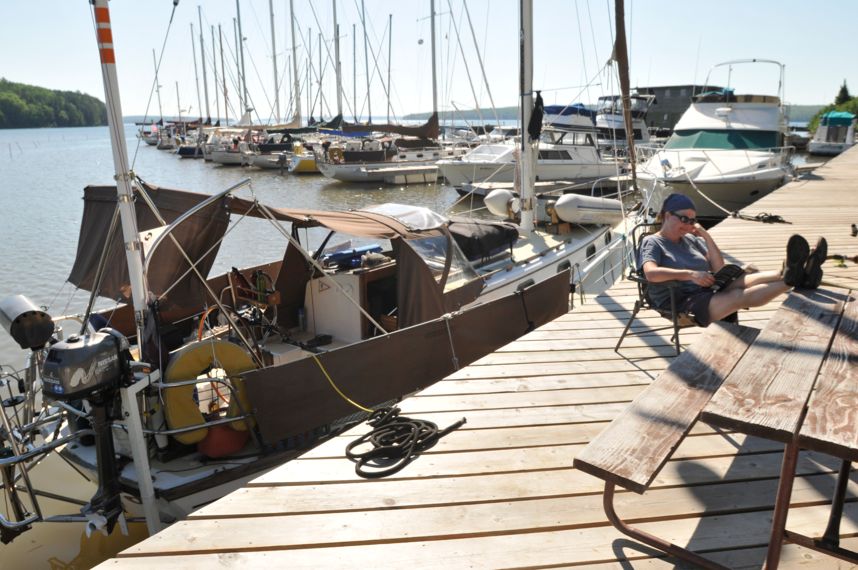 Sue pauses between assignments to catch up on her reading at Schooner Bay Marina.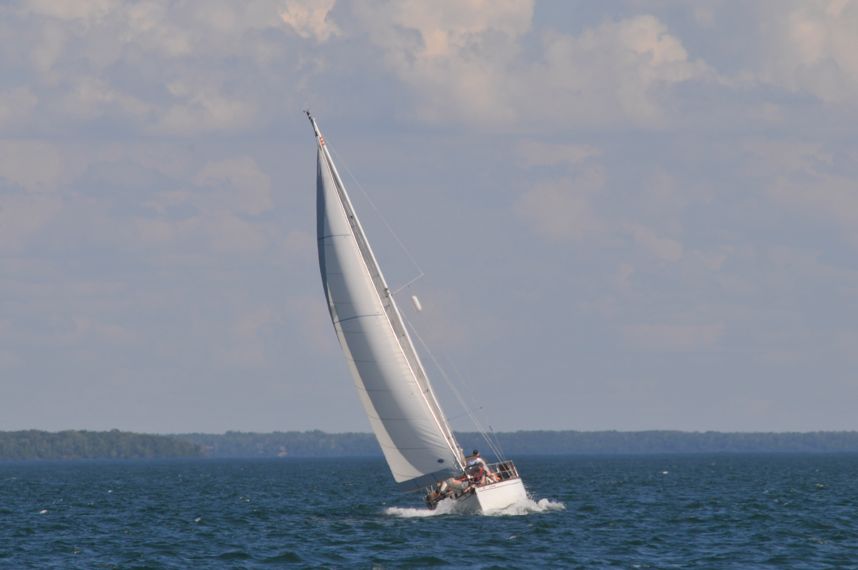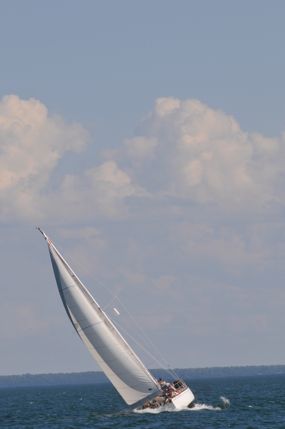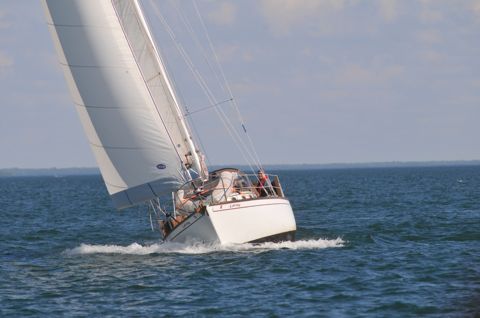 But in the end it was all worth it. Heading out on sea trials, sailing conditions couldn't be better. There was talk about hitting 8.5 knots under sail. So why did the engine need to be fixed?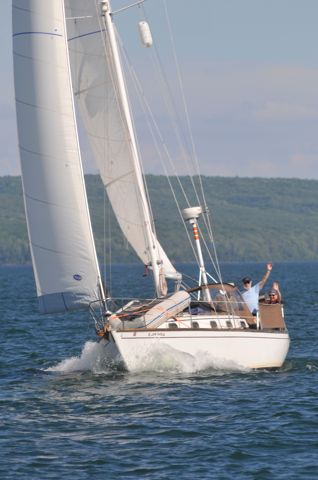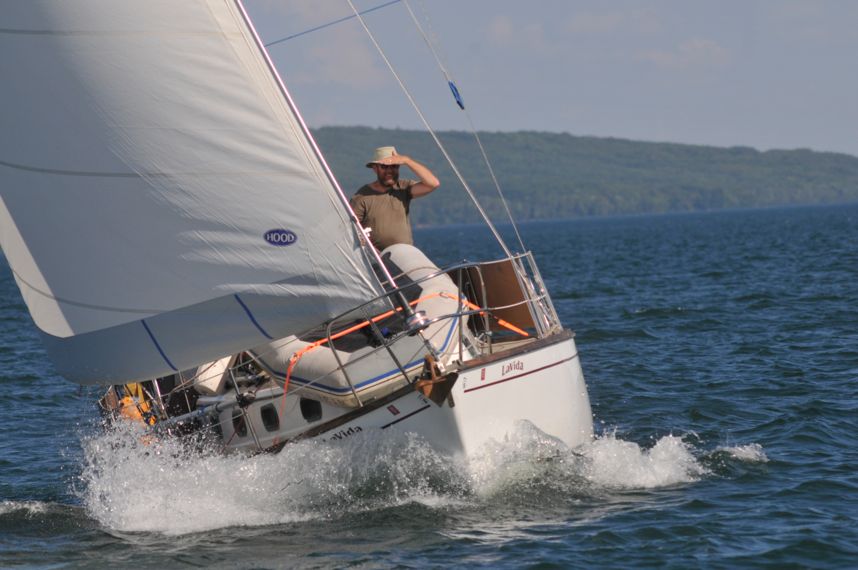 "Yep, Mariah is still ahead of us"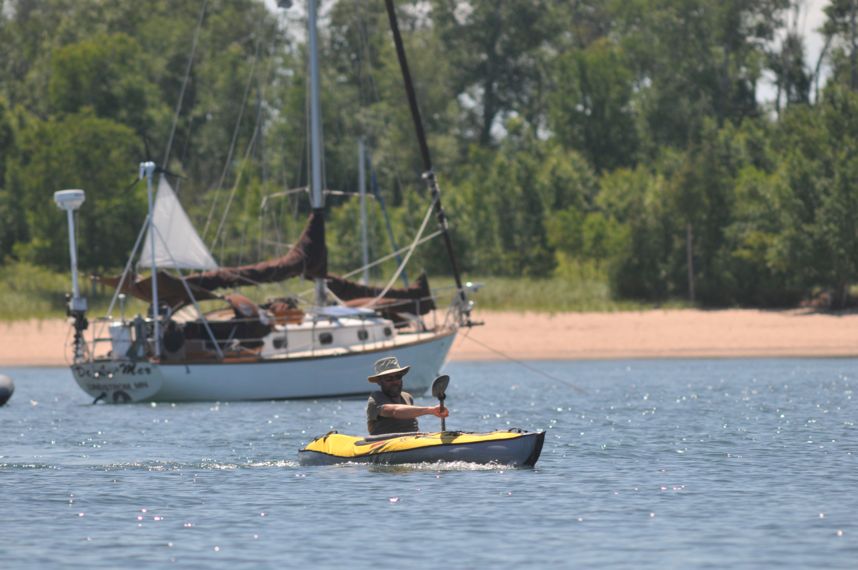 Long suffering crew man, Monty takes some deserved R&R in La Vida's inflatable kayak.
DeLaMer, a CD30, is in the background.
Three Cape Dorys anchored at York Island. DeLaMer- CD 30, Mariah-CD36 and LaVida-CD33.